Michael Venus tennis coaching clinic for local up-and-coming players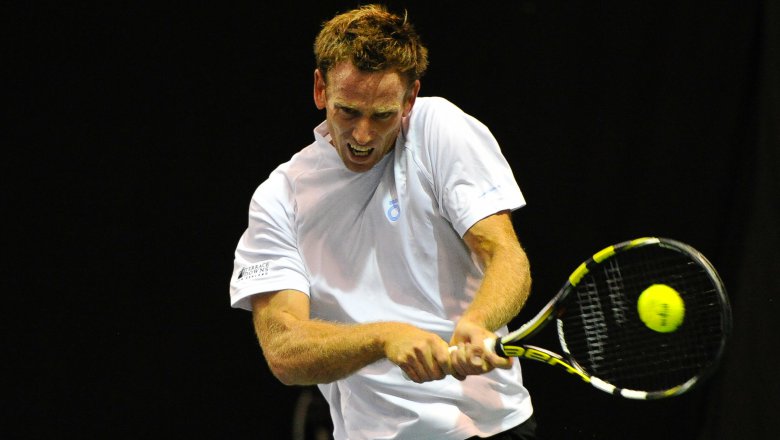 Mike Venus will put on his coaching hat for young Kiwis during the first day of men's play at the ASB Classic - also known as the tournament's 'Kids' day'.
At 10am on Monday, January 11, the ASB Classic tennis clinic will take place in the ASB Arena's Dome facility. In addition to the ASB Classic star, local coaches will be offering tennis tutelage to budding young players at New Zealand's premier tennis arena on Auckland's Stanley St. 
As many as 150 local, up-and-coming, young tennis players - including 20 Ronald McDonald House Charities kids - have been invited to take part in the clinic, which may last up to 45 minutes.
Additionally, child-friendly activities for all kids attending the ASB Classic on kids' day will run from 11am -2pm, with tennis activities commencing in the arena's indoor courts run by Dave Knott and Marco Budiono.
ASB Head of Community and Sponsorship Mark Graham is looking forward to seeing young, local talent tutored by some of the world's finest tennis stars, in addition to hosting families on a day out.
"ASB is thrilled to support 'Kids' Day' at the ASB Classic. In a rare opportunity, these young players will note valuable tips and skills from international players and top coaches. We hope some are even inspired to work towards one day playing on centre court at the ASB Classic!"
Kids day at the ASB Classic offers a family-friendly environment with activities to keep people of all ages entertained, while enjoying a day at the tennis.
From 11am – 2pm activities at the 2016 ASB Classic kids day include:
         ASB will be there with on-site giant board games for kids to take part in including Snakes and Ladders and Connect Four;
         Kids can make their way to 'The Serve' area where there will be a bouncy castle, games, Ronald McDonald, Sid the Sloth and face painting;
         MoreFM will be on hand to provide family-friendly music throughout the day;
         Child-friendly food will be available to buy within the grounds.