Tennis prodigy Shapovalov returning to ASB Classic
by Rhonda Karl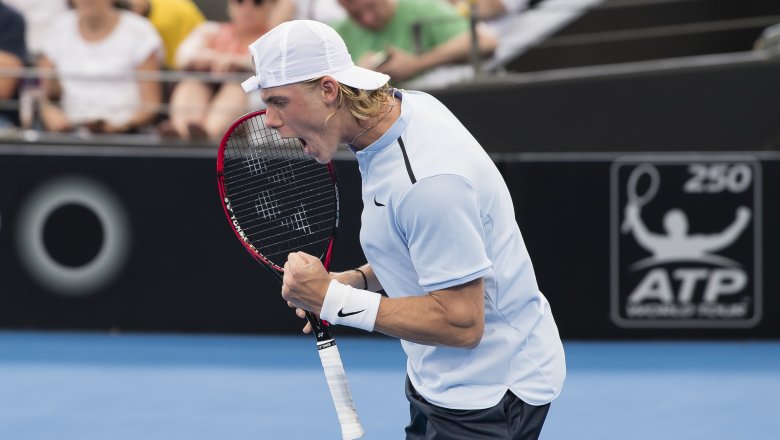 ASB Classic organisers have confirmed they've secured one of the hottest signatures on the ATP tour, teen tennis prodigy Denis Shapovalov.
 
The 19-year old Canadian sensation is continuing to make an impression on the ATP tour, his explosive style of play propelling him up the rankings, seeing him reach a high of world number 23 in June, becoming the youngest player to be ranked in Top 25 since Richard Gasquet in 2005.
 
It's this form that saw him named the 2017 ATP Star of Tomorrow, being the youngest player to finish in the Top 100 after a season which saw him beating world number 1 Rafael Nadal and Juan Martin del Potro to reach the semi-final of the Montreal Masters.
 
During his maiden year on the ATP tour, Shapovalov became the youngest quarter finalist and semi-finalist ever an ATP Masters 1000 event, eclipsing the likes of Nadal, Federer and Djokovic.
 
Known as one of the most energetic and exciting players on the Tour, Shapovalov is excited to be returning to Auckland after enjoying his first visit to the ASB Classic earlier this year.
 
"It's is a great tournament and I'm looking forward to being back.  The fans were incredible last year and it's so much fun - I can't wait to get back on to centre court."
 
"Auckland is awesome. I jumped off the Sky Tower when I was there last time. I'm not sure what I'll do on this visit but I'm sure I'll find something fun."
ASB Classic Tournament Director Karl Budge is thrilled to have Shapovalov return to the ASB Classic for a second year in a row.
 
"We got a taste of what Shapovalov can deliver this year and we can't wait to see more. There is no question he is a star of the future, and he's delivering some big matches right now. He's so athletic and dynamic, just so exciting to watch on court."
 
"The ASB Classic has a reputation for showcasing the next generation of talent – Nadal, Federer, Wozniacki and Murray have all played here early in their careers. We gave Naomi Osaka a wild card in 2017, and Jelena Ostapenko made her name in Auckland before winning Roland Garros. We're certain that Shapovalov is going to be another name to add to this list" continued Budge. 
 
And some big names in tennis agree with tennis legend Pete Sampras believing Shapovalov will become a top two player, whilst seven-time Grand Slam Champion Mats Wilander compared him to two of the games greats.
 
"He is a serious talent. To be 100 percent honest, you cannot compare Shapovalov to any other youngster. He is a completely different level.  It's like watching a combination of [Rafael] Nadal and [Roger] Federer at 18 years old. He has the fire of Nadal and the speed around the court of Nadal and he has the grace of Federer. It's unbelievable" said Wilander.
 
The ASB Classic will span for two weeks; the women's tournament kicking off on December 31 to January 6 followed by the men's tournament from January 7 to 12. Tickets are on sale to the general public through Ticketek. You can purchase tickets either online at ticketek.co.nz or over the phone on 0800 842 538.